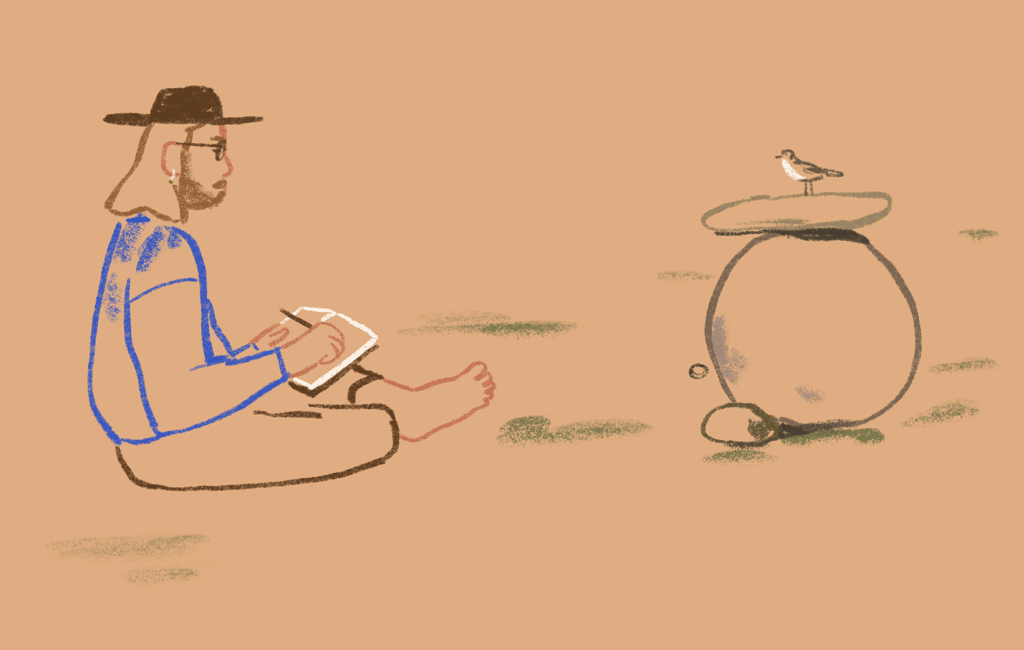 Melbourne-based freelance artist, illustrator, animator, designer. Represented by Jacky Winter.
I'm passionate about movement, history, nature, film, music, philosophy, art and a whole lot else. I love communicating ideas (which is why I do it every day) and discovering the many forms they can take. Sometimes the ideas turn out as paintings, animated films, brands, records, and whatever's in between.
I sit in the sunny intersections of art, cinema, music and design.
Guided by a curious interest in (literally) everything, I'm always learning and sharing new information. My work is simply an extension of that passion for sharing — I use drawings and sound to communicate ideas and narrative.
Let's work together.
☀︎
Dom & Adrian: 2020 — Opening Sequence

Opening sequence for the Bondi Hipsters' Stan Original Special at the end of the (rather apocalyptic) year of 2020. At Breeder, I led the full creative and execution on this one to create a sequence that felt authentically like a stoner's conspiracy sketchbook. Which it may or may not actually be.

—
Made in Winter & Spring of 2020 •
Each frame was individually drawn in ink (mostly, and sometimes graphite and crayon) and scanned and treated digitally. Leaving me with a stack of papers that I'm still struggling to know what to do with (any takers?).
"Late Summer" Short film
A short film about the end of summer, as February turns to March in Melbourne, Victoria — I wrote this farewell poem to the local leaves.
"Representation"
A short, faux title sequence, to announce my representation with the
Jacky Winter Group
.