In East Brisbane, up the road from my old blue apartment, you'll find the loveliest coffee shop run by the kindest people. Simply called Light, the store is run by Eva and Jason – who also roast the beans. The place became the near-daily ritual to start the morning or the place to catch up with a mate.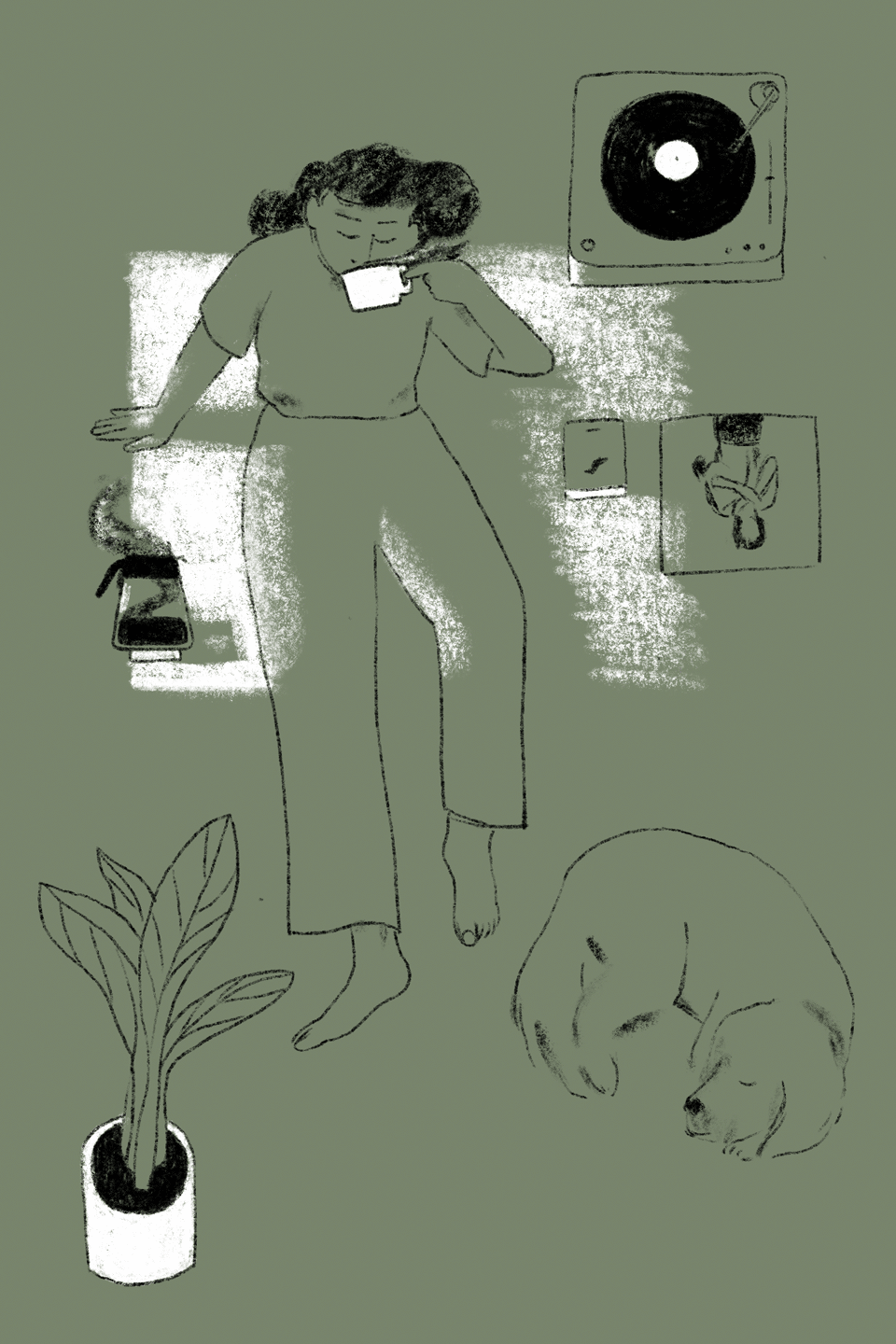 Light At Home
A limited edition of 50 cards printed in April 2020. With the recent crisis causing us to stay at home – Light had to close its doors. But continuing to roast cofee beans and deliver, this card was made to help promote that.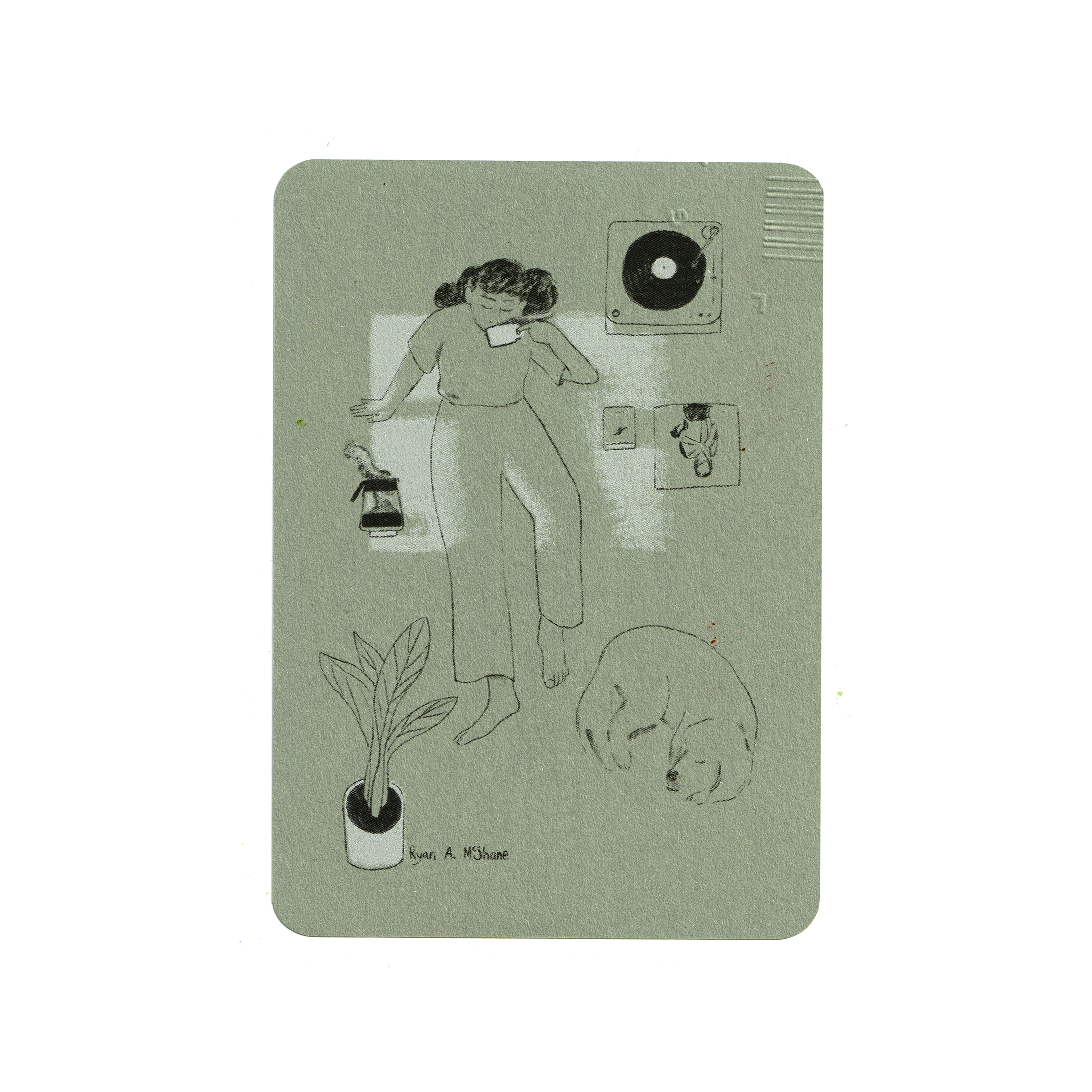 Light Tote Bags
A limited run of light-grey tote bags, screen printed locally in Brisbane. Made in time for Christmas 2018, the image depicts Light's furniture – green primary school desks and chairs. Two mates catching up over a filter coffee.